Project Alliance Automotive
Alliance Automotive Group Benelux (AGGB) is an internationally operating company, specialized in the distribution and sale of car parts and car accessories. Several renowned companies fall under the responsibility of Alliance Automotive Group Benelux. The largest of these are the wholesale chains Alliance Automotive Trading and PartsPoint.
In October 2021, AAGB announced the introduction of the NAPA brand, which was shelved from March 2022. To support this introduction, Stéphane Kox became an ambassador for the NAPA brand. She is a well-known face in motorsport. As the daughter of former Le Mans winner driver Peter Kox, she grew up with racing and the fastest cars. To support the introduction, a large highway advertisement, a billboard has been installed at an Ocean Outdoor location. After the end of the campaign, we turned this mega banner into toiletry bags for NAPA. Another piece of up-cycling and co2 savings through reduction of waste incineration.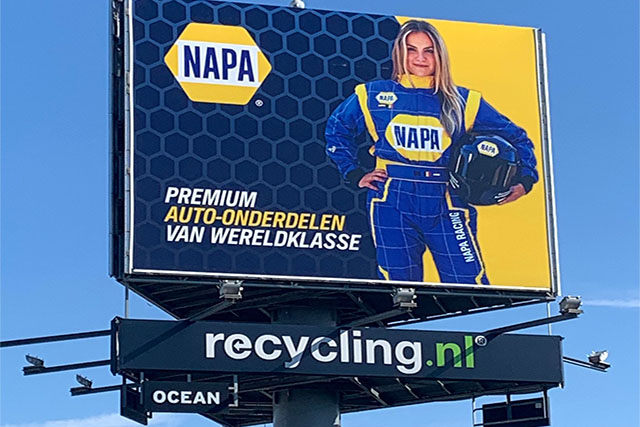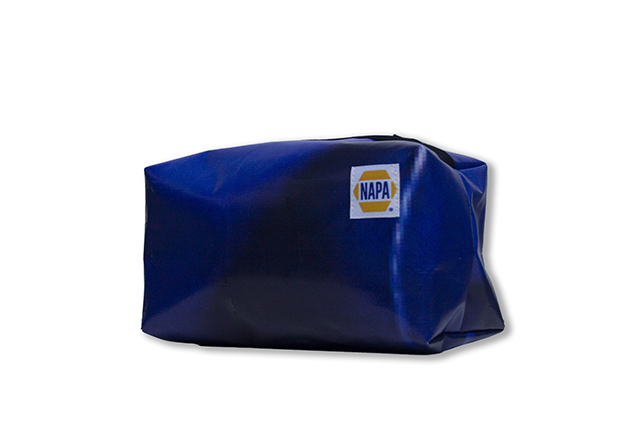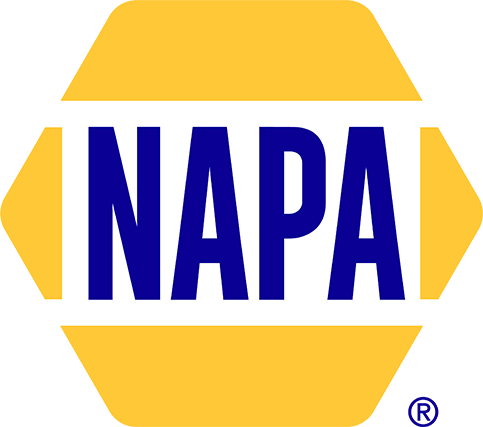 Contact us for ideas and more information.
Company
RE-BANNER is a brand of
Laninx VOF – Amsterdam
Contact
+31 20 21 01 677
info@re-banner.eu