Adyen N.V. is a Dutch listed company, founded in 2006. The company is active in more than 20 countries. Adyen is a "payment service provider", and therefore provides an online payment system that allows companies to handle all payments, instead of several interconnected systems, and makes payments for various online stores and technology companies. Adyen believes that building an ethical business is not optional. In Surinamese, Adyen means "to start over", how appropriate for our up-cycle projects.
At the many events that Adyen organizes, materials are used that unfortunately cannot always be used for another event. In order not to throw them away, Adyen approached us to make something out of them. We produced nice totebags from a number of flags for participants of a workshop. We are proud to say that this first project, of what we hope will be a great collaboration with Adyen.
In a subsequent order we made laptop sleeves for Adyen staff from old PVC banners. These were handed out at an internal event, what a beautiful order this was!
Van oude PVC banners maakten we voor het personeel van Adyen laptopsleeves. Wat een mooie order was dit!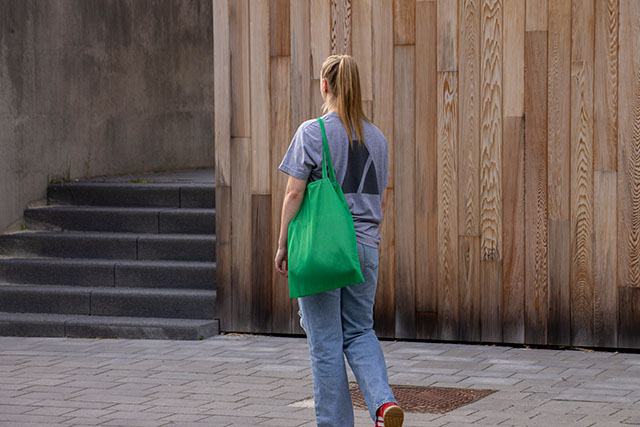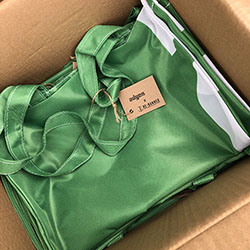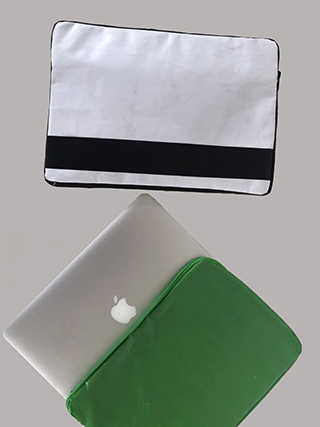 Bas: "Thanks for the bags! They look absolutely great, we're very happy with them! So thanks for all your hard work getting them to us in time!"
Contact us for ideas and more information.
Company
RE-BANNER is a brand of
Laninx VOF – Amsterdam
Contact
+31 20 21 01 677
info@re-banner.eu