project op dreef festival
"Op Dreef Festival, a wonderland for adults where you lose your way while dancing and roll from area to area while toasting." That's how the festival describes itself on the website, and let's be honest, who wouldn't want that! Well, enough people, fortunately, because Op Dreef Festival has been around for 10 years. At the festival site in Reuver, the senses are stimulated in a 2-day blast with entertainment, attractions, and countless food trucks.
After the festival, we were approached to make beautiful bags from the banners that decorated the site. Here too we worked with used seat belts as a handle. This makes the bags 100% up-cycled, and another mountain of material has been saved from the waste incineration!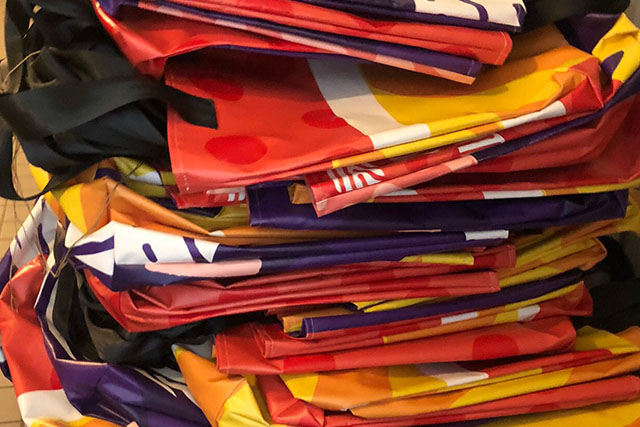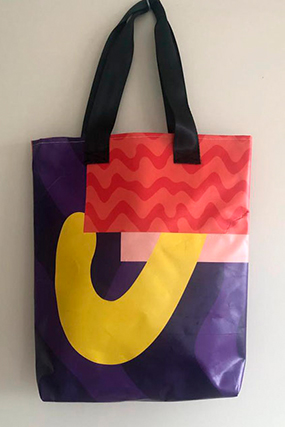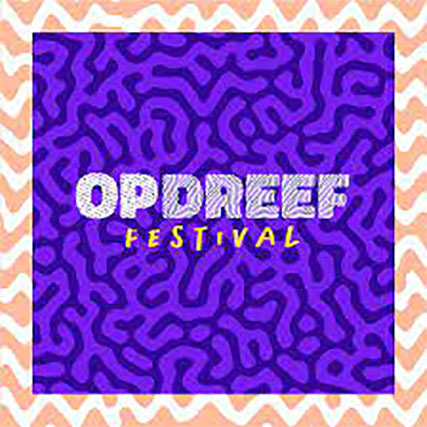 Glenn Soentjens:

"Sorry I didn't tell you anything at all. But we are super satisfied with the bags. They turned out really cool. We will soon organize a shoot with them and then possibly offer them and we want to give the proceeds to a good cause. Another option is to hang a giveaway around it. We don't know exactly which option we're going for yet, but we're going to do something fun with it! :)"
Contact us for ideas and more information.
Company
RE-BANNER is a brand of
Laninx VOF – Amsterdam
Contact
+31 20 21 01 677
info@re-banner.eu